Bella Bianchi – Stunning Blonde Escort Lady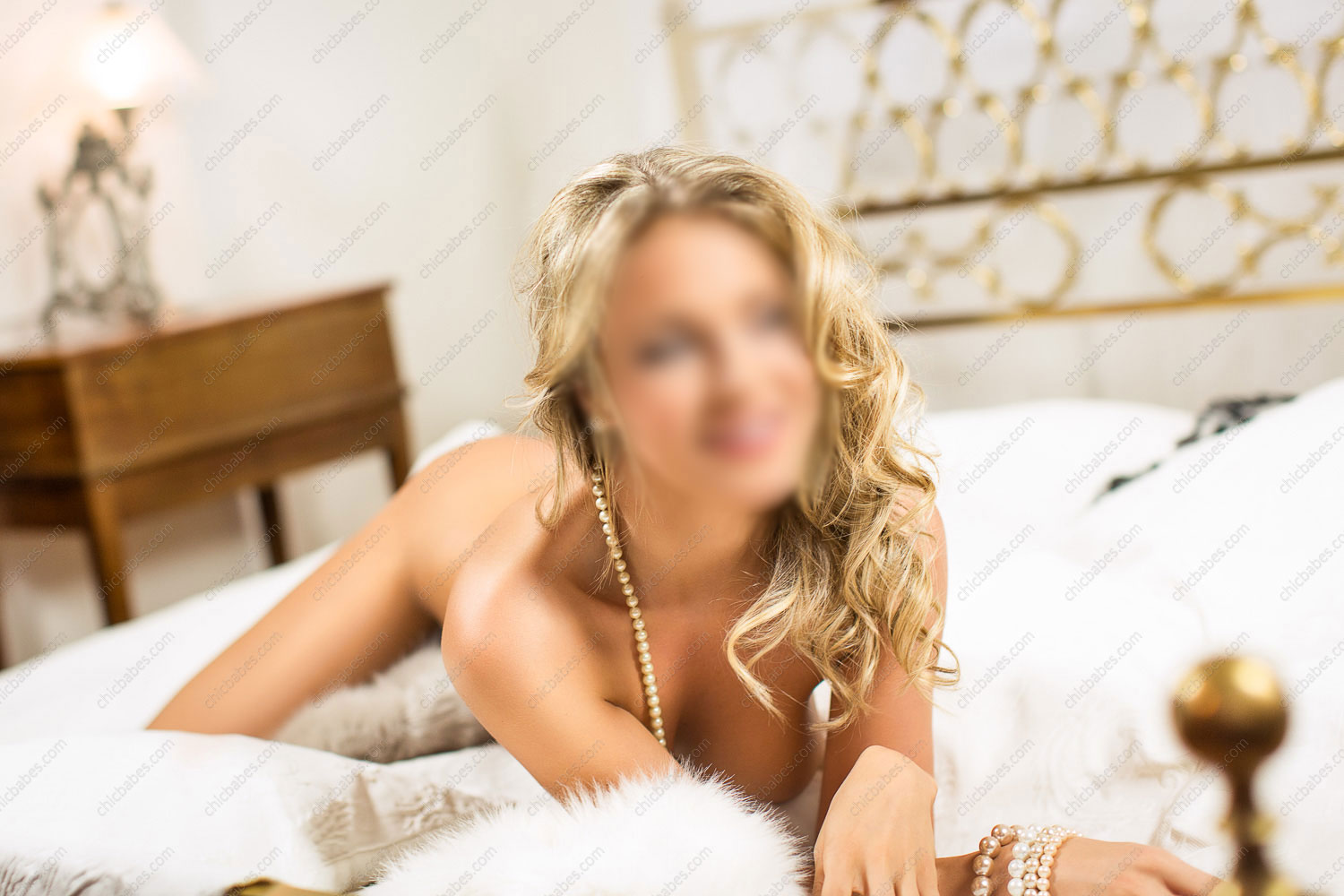 Bella Bianchi looks like one of those girls which you only imagine during your wettest dreams. With such a fantastic body and such exceptional beauty, this ravishing Prague (or Vienna or Bratislava, since she lives in all of these cities) companion is simply irresistible. Just one look at her and you will feel your heart pounding harder and harder, your breath becoming shorter and a certain warm feeling spreading throughout your stomach. But, even if her smile is simply adorable and contagious, even if her beauty is unparalleled, and even if her pretty face shines a light even on the gloomiest of days, it does not mean that she is all about the looks. This fabulous blonde escort is also friendly, as well as educated.
That is right, this amazing looker who is in her mid 20's enjoys reading about psychology and history. Even other subjects are not strange to her and her immense knowledge on many things make her an awesome conversationalist. Once you let this lady 'have her way with you', you will experience something quite unique and special. Bella is a master of making people happy. She also knows how to make them utterly satisfied. Indeed, once she decides that you are the most important person in the world, you will get to experience what it feels like when a woman caters to your every wish and makes your life filled with joy. So, why not do yourself a favor and get to meet ravishing Bella? We are certain that she will be more than happy to get to know you and spend some time with you.
See Bella Bianchi's escort profile
Bella Bianchi – Stunning Escort Maiden